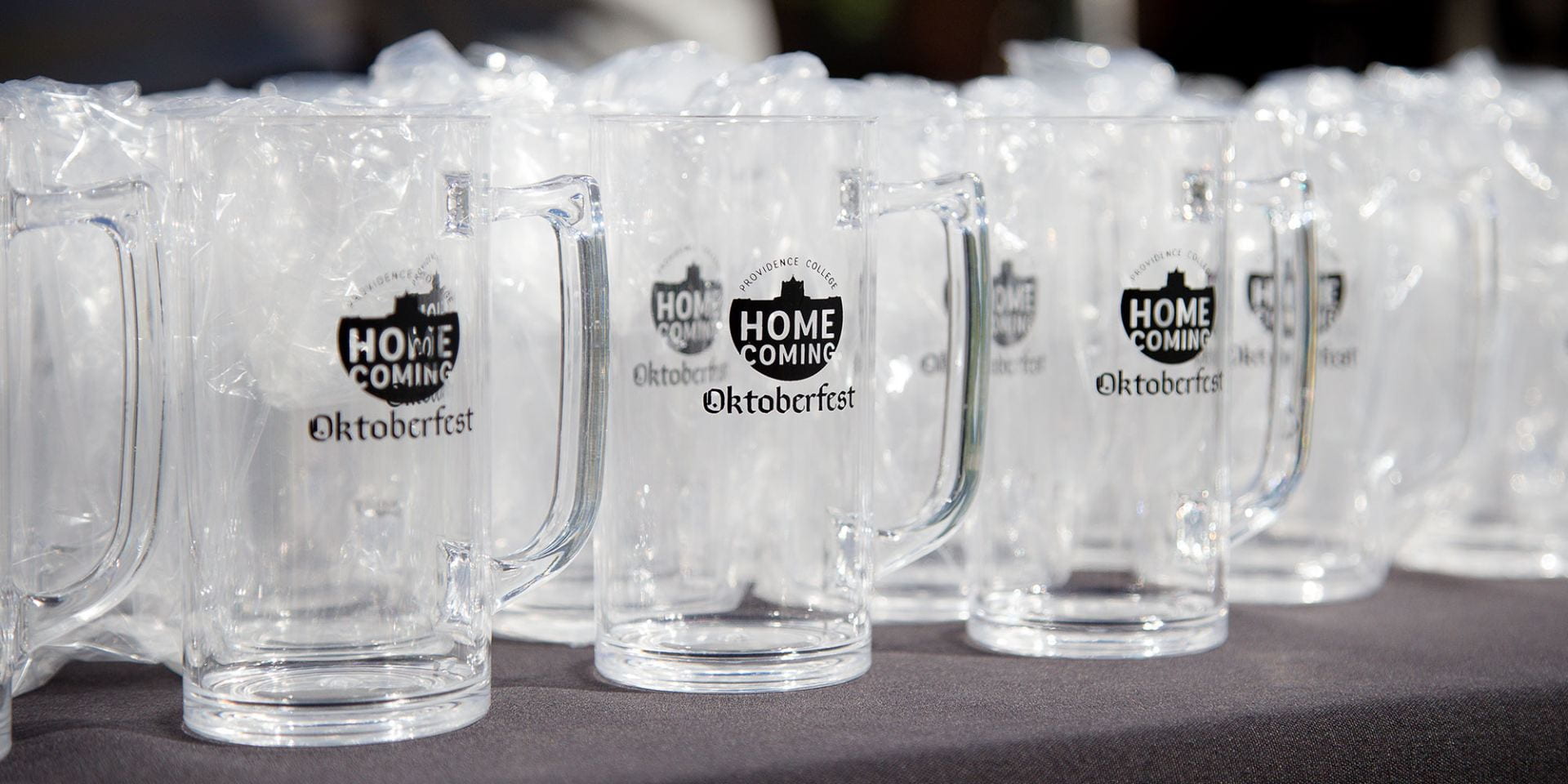 Frequently Asked Questions
When is Homecoming?
October 2-4, 2020
What is Homecoming?
Homecoming Weekend is Providence College's largest annual gathering of the Friar family, which features fall fun, activities, and athletics events for all students and their families, alumni and friends, and the College's most generous donors.
Check out photos and videos from Homecoming 2019 to learn more about everything Homecoming has to offer.
Who is invited?
Alumni, parents, students, faculty, staff, fans, and friends — if you consider yourself a member of the Friar family, then you are welcome to attend Homecoming.
Can I bring children?
There will be plenty of family-friendly events and activities for Friars of all ages to enjoy.
How can I register?
Online registration will open during summer 2020. Keep an eye on your inbox and on PC's social media channels for registration information — we encourage early registration, as we anticipate some events may sell out.
Speaking of events, what is planned for Homecoming
2020
?
Homecoming Weekend 2020 has the distinction of featuring the inauguration of the College's 13th president, Rev. Kenneth R. Sicard, O.P. '78 & '82G. Celebrations on Friday, Oct. 2, will center around a series of traditional ceremonies, including a prayer service and a formal presidential installation.
In addition, several events from Homecoming 2019 will return, and many new events will be offered. You can look forward to the Oktoberfest celebration, the annual Friar 5K, academic showcases, performances by student groups, campus tours, and a headliner event on Saturday evening. Additionally, there are invitation-only events for the College's alumni volunteers and leadership donors. A full schedule will be available in summer 2020.
Will there be events specifically for new students and families?
Yes! There are many programs designed to help welcome our newest Friars and their families to Providence College. For additional questions related to new student and family programming, please contact the Office of Parent Programs at 401.865.1550 or parents@providence.edu.
What about Late Night Madness?
This year, Late Night Madness will not be part of Homecoming Weekend. Instead it will be held on a different weekend this fall as a student-only celebration of the men's and women's basketball teams.
Where should I stay?
Several local hotels are offering discounted room blocks. Check out the hotels page to learn more about accommodations for the weekend. Please make your reservations early as hotels fill up quickly.
What should I wear?
The only appropriate attire for Homecoming Weekend is Friar attire! Please note that New England temperatures in October can fluctuate, and we recommend that you dress in layers.
Where should I park?
Please check out the campus map for an overview of campus facilities and parking locations. More specific information related to event parking will be available as we get closer to Homecoming.
I have a question that's not answered here. Who can I contact?
Please contact the Office of Institutional Advancement at 401.865.2414.