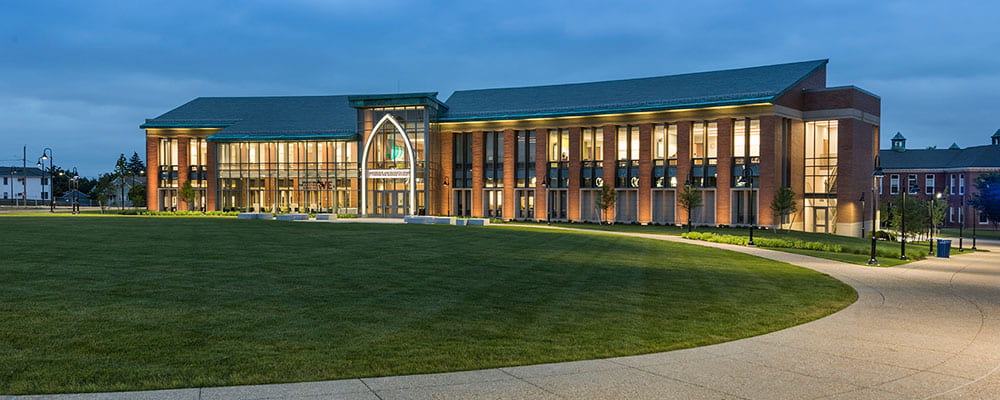 The Fiondella Lecture
The Fiondella Lecture took place on Friday, Oct. 4 as part of Homecoming weekend.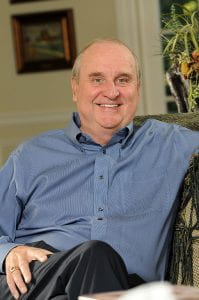 5 p.m. | Palmisano Atrium, Arthur F. & Patricia Ryan Center for Business Studies

Featuring Arthur F. Ryan '63, '90Hon., & '89P and the presentation of the Fiondella Student Achievement Award
Complimentary event
How can a humanities education prepare you to become CEO of one of the largest financial institutions in the world? Arthur F. Ryan '63, '90Hon., & '89P – accomplished alumnus, generous supporter, and former College trustee – will tell you how his PC education prepared him to do just that during the annual Fiondella lecture. This lecture series brings accomplished leaders to PC to share how their college education steeped in the humanities has positively influenced their lives and careers. Mr. Ryan was one of the youngest presidents of Chase Manhattan Bank and eventually became CEO of Prudential Insurance Company of America. Under his leadership, Prudential became the publicly traded financial services giant known worldwide as Prudential Financial, the nation's largest insurer.

During a Q&A, former trustee Elizabeth E. Flynn '82 & '17Hon. will offer her insights as a mentee of Ryan and as a senior-level executive with 30 years' experience in banking, insurance, and risk management.
About Robert W. Fiondella, Esq. '64, '16Hon., & '16GP
Mr. Fiondella earned a bachelor of arts degree in political science while also completing the vigorous Liberal Arts Honors Program at Providence College. He received a law degree from the University of Connecticut School of Law in 1968. In addition to his contributions to the Great Room in the Ruane Center for the Humanities, Mr. Fiondella and his wife, Carolyn, were instrumental in establishing the Angel Fund, an ongoing source of emergency financial aid that allows students whose families have experienced unexpected financial challenges to continue their studies at Providence College. They established the annual Fiondella Lecture in 2017. This lecture brings accomplished leaders to campus who present on themes or topics that underscore the importance of a foundation in the humanities to the study of business and other disciplines.
Online registration for Homecoming is closed. Due to event preparation, we will not take reservations via phone. There will be clearly marked areas at check-in to register and purchase limited tickets for certain events upon arrival at Homecoming. Check-in is on Friday, Oct. 4, from 4 – 9 p.m. and Saturday, Oct. 5, from 8 a.m. – 4 p.m. in Slavin 112.