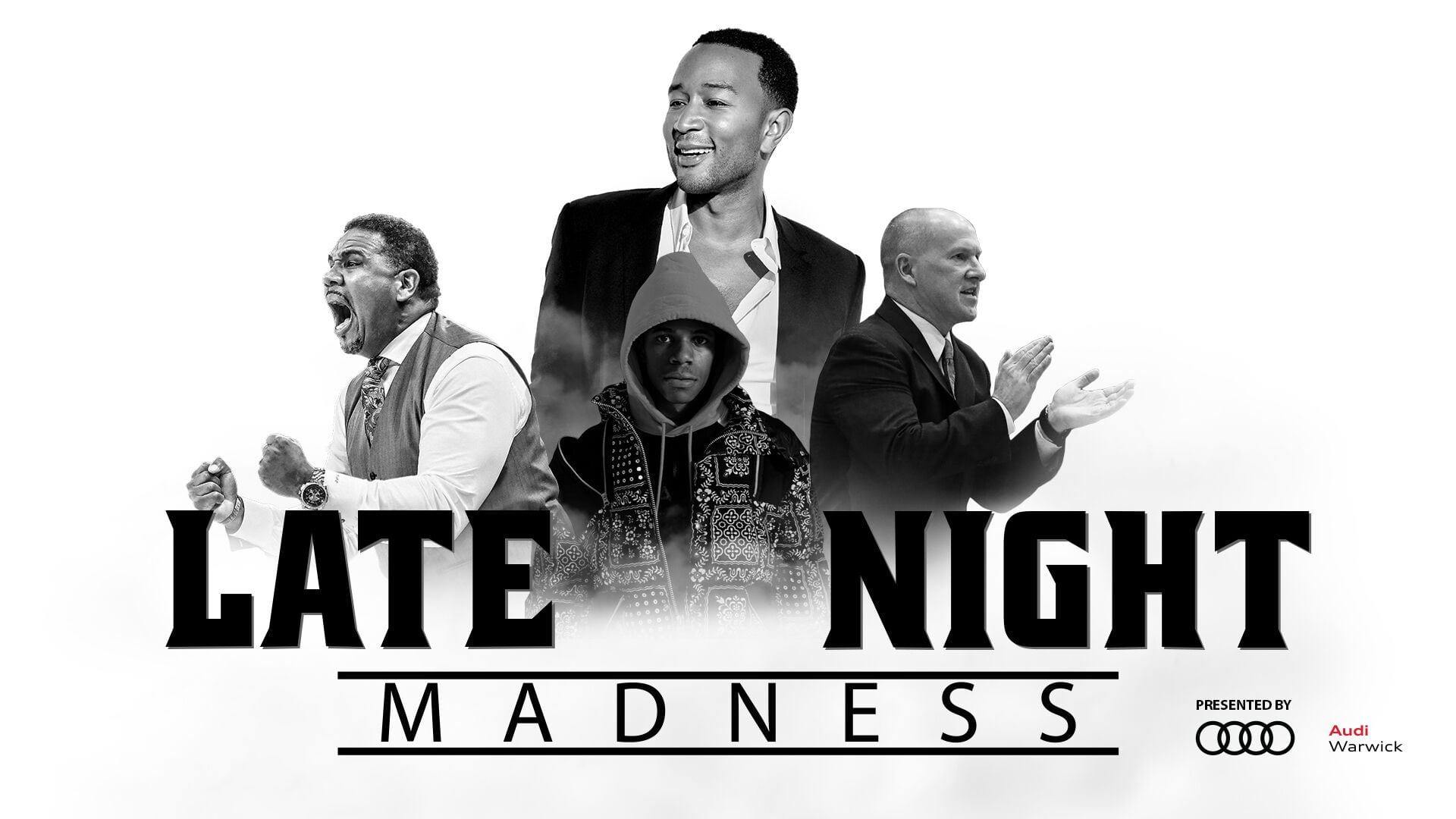 Site Home
>
Legends at The Dunk: Late Night Madness
Legends at The Dunk: Late Night Madness
featuring John Legend
opening performance by A Boogie Wit Da Hoodie
Saturday, Oct. 5 | Doors open at 6:30 p.m.
The Dunkin' Donuts Center
PC's biggest athletics party is moving to The Dunkin' Donuts Center, and the Friar family is invited to this exclusive event! Get pumped up for the 2019-20 basketball season with student performances, a chance to watch the men's and women's Friar basketball teams hit the court, and an all-star performance by John Legend with opening act A Boogie Wit Da Hoodie.

Please note: This is a private show, open to season ticket holders, students, alumni, and families only. More info on Friars.com >
When do tickets go on sale?
Season ticket-holders | August 8 BUY NOW
Friar Family | August 16 BUY NOW
Students | September 9

Providence College undergraduate students have two options to purchase Late Night Madness tickets. They can either purchase a student ticket on Monday, Sept. 9, and sit with the entire student body. On Sept. 9, student season ticket holders, student athletes, and student dance performers can purchase a discounted Late Night Madness ticket in the student section. Or, if students would like to sit with their families, non-student section tickets are on sale now.

Late Night Madness will take place during Homecoming at Providence College, a weekend packed with events and activities for the entire Friar family. See the full schedule. Transportation to the Dunk from campus will be available.
#PCLateNight and #PCHomecoming: Use the hashtag #PCLateNight for all your Madness photos.